After a string of money-printing events that was daily Tether issue, I was inspired by one of the Reddit users that was joking that Bitfinex is now printing more money than FED. And you know what?
Let's crunch those numbers:
Tether:
January 20 – $100,000,000 USD (just printed 5 hours ago!)
January 19 – $100,000,000 USD
January 18 – $100,000,000 USD
January 17 – $100,000,000 USD
January 16 – $100,000,000 USD
January 14 – $100,000,000 USD
January 4 – $100,000,000 USD
Total: $700 mln USD
USD:
And much new money US government prints daily? U.S. Bureau of Engraving and Printin prints $541 mln daily, but 95% are just replacing old and worn out banknotes so actual number of new money is $27 mln daily. That gives it $540 mln new dollars printed in first 20 days of January 2018 by US government.
The result:
Tether: 700 mln USD
US Government: 540 mln USD
Brilliant: unnamed Taiwanese – Virginean Isles company won against the Federal Reserve! Just don't show these guys to FED – they might employ them!
I can only reply with a meme:
So where all this cash went?
My theory is that there is no money anymore, because mysterious Tether owners (I mean – issuers, because it's completely centralized shitcoin) have already drained Bitfinex accounts, took all money into their offshore accounts (and we only knew about this business from Panama Leaks) and are waiting for the cryptocurrency market to crash. There is no fiat for withdrawals anymore there.
Bitconnect owners did just like that a few days ago, on 14th January most likely won't be prosecuted in any way, and even now, after blatant exit scam, are cooking another fraud. Do you see the similarity and can spot when the mass Tether printing  began? So you can see that there is not much risk in ejecting out, especially that no one has idea who are the people behind Tether.
I would like to back this assumption with data, for example by taking quarterly reports or other available company data, but I can't. Why? Because we don't even know who is behind Bitfinex and there is no entity data, no telephone, no address, there is not even a contact form, nothing.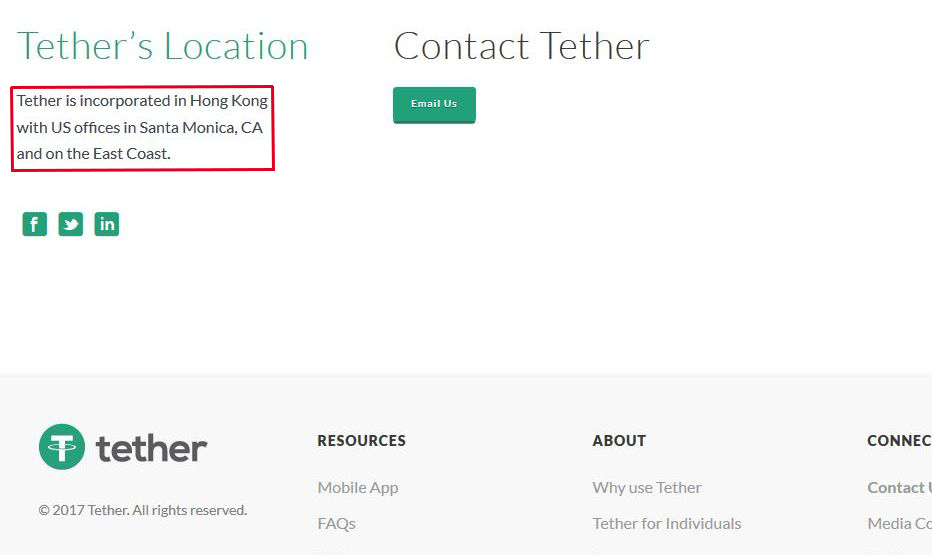 Good luck taking your money back or even suing this mysterious business – you might as well sue "Satoshi Nakamoto". Tether will surely "disrupt the financial system" soon, but not in the way cryptocurrency owners intended.